Year End Fundraiser
Countdown to 10,000 stories in 2018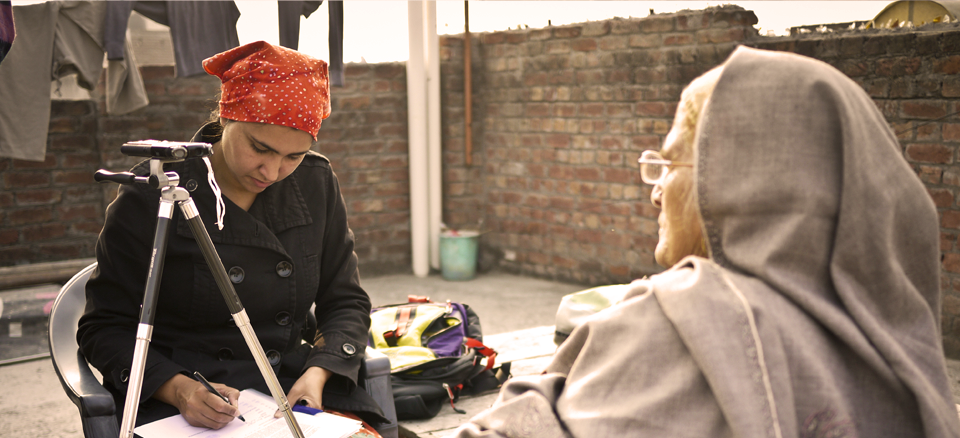 $50,000goal
$160,137raised
801stories
100percent

Thank you... you helped us reach the initial goal of $50,000 to kickstart the 2018 fundraising!
(NOTICE: There is a slight delay in donations being reflected in the progress bar above. Thank you for your patience.)
Dear Friend,
Thank you! We are off to a great start towards fundraising for recording stories in 2018.  Many thanks to hleping us make #GivingTuesday a success!
Our initial goal of $50,000 covered only 20% of our basic operational costs of $250,000 which ensures 1250 stories are recorded and archived.  Without this we would not be able to keep the lights on.  We are now at 30% of our goal towards raising our operational costs.  Thank you!
We began this journey with you, and together we have reached over 5,000 Partition witnesses so far and recorded their oral history interviews. I'm not sure if you realize how huge this is. Together we have created the largest resource of first hand accounts not only on Partition, but on any subject, from South Asia. Through popularizing the people's history in the process, we have fundamentally changed public perception on Partition since we began this work.
Now it is time to 1) complete the recording of 10,000 oral history interviews - the urgency is only getting more pronounced, and 2) kickstart dissemination efforts in a big way via traveling exhibits, K-12 education, creative expression and the arts, and eventually a permanent physical structure featuring the people's history.
It will be immense for us to have your support again this year! We look forward to continuing this journey together with you.
You can ensure we reach at least 10,000 witnesses by making a donation now for 2018.
Thank you for joining us!
Please note that Checks can be mailed to:
The 1947 Partition Archive
PO Box 9505
Berkeley, CA 94709
~The 1947 Partition Archive Team