Donate Online by credit card or Paypal
Donate now online with a credit card, debit card or PayPal online. Donations via this page are 100% tax deductible in the United States. 


DONATE BY VENMO
Scan the QR code below to make a donation by Venmo, or use tag @PartitionArchive.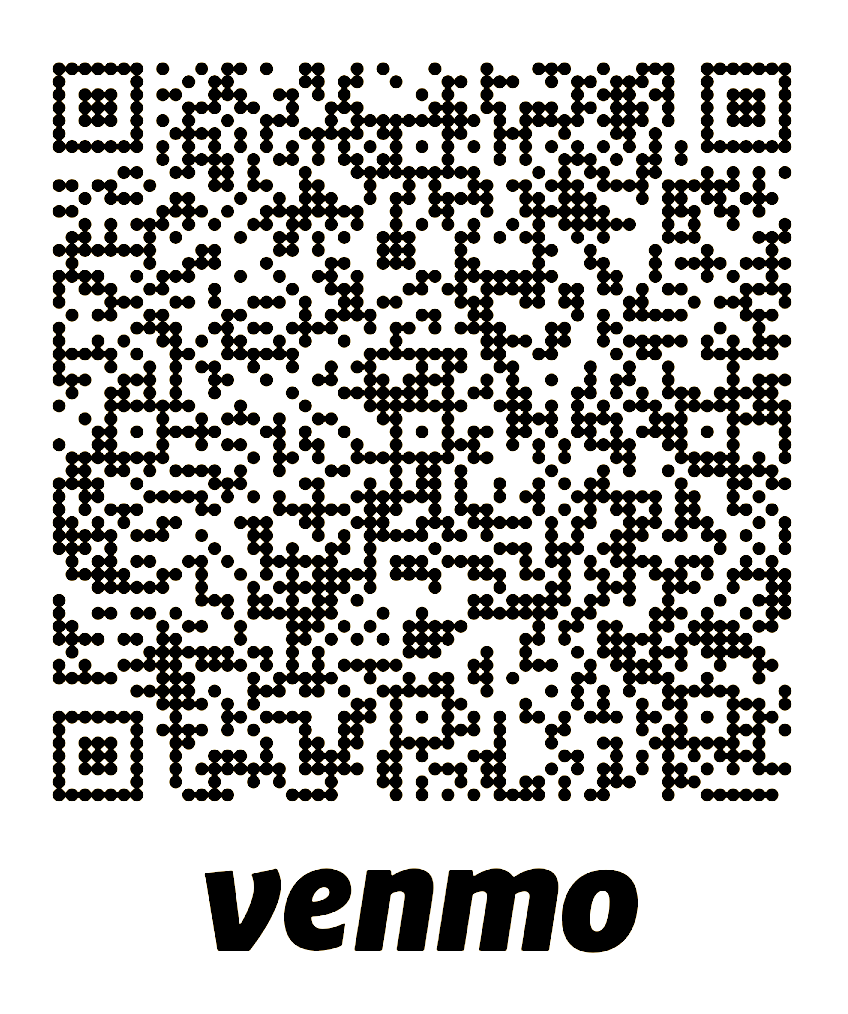 DONOR ADVISED FUNDS
Visit DAF Direct for grants via Fidelity Charitable, Schwab Charitable, BNY Mellon.
DOUBLE YOUR DONATION WITH A CORPORATE MATCH
Find us on Benevity at https://causes.benevity.org, where your employer may have a linked corporate matching program.
DONATE VIA PAYPAL GIVING FUND
Donate now online with a credit card, debit card or PayPal online.
DONATE BY SHOPPING ON AMAZON
Use the link below while shopping on Amazon. A percentage of your donation goes to The 1947 Partition Archive: https://smile.amazon.com/ch/45-2669508
Donate Stock
Make a tax deductible stock transfer using Fidelity Investments account Z50894702.  Learn more here. Send us a message to speak to a team member.
Donate in India to our Delhi office
Visit https://in.1947partitionarchive.org/donate
Donate by Check
Send your check to:

The 1947 Partition Archive
PO Box 9505
Berkeley, CA 94709
NEW! DONATE CRYPTO CURRENCY!
Donate crypto currencies safely via Bitpay. All cryptocurrency donations are 100% tax deductible in the united states and converted to US dollars via Bitcoin. Use the secure Bitpay button below.
Donations are Tax Deductible
The 1947 Partition Archive is a tax-exempt California non-profit organization with EIN: 45-2669508. Donations are tax free under section 501(c)3 under the US Federal tax code. To learn about tax deductible donations in India, please visit our India page.


How your support helps:
$25
Donate incrementally.  Build up over 10 donations over one year to support one story
$250
Supports the complete process of video recording, video archiving, preserving and sharing of one entire life story
$3,000
Supports one Oral History Apprentice in recording stories for 6 months. (I.e. this amount only provides support for the story recording, but additional support is matched for archival and sharing.  See the named scholarship below for providing full support.  Note that this amount does not result in a named scholarship).
$5,000
Become an annual sponsor of our Voices of Partition events. Bring stories to life! Your business logo will be displayed on all event materials and announcements will be made during the event.
$12,500
Name a scholarship for one Story Scholarship.  The name may be "In memory of." Help support the complete recording, preservation and sharing of 60 stories by one Oral History Apprentice via a Story Scholars program fellowship, in the name you choose.  Stories recorded via your scholarship will be recorded with the name you specify on all references, including the Story Map on our home page.
$25,000+ (Founding Donor)
Provide critical foundatoinal support. Learn more about becoming a Founding Donor. For questions about donations or to speak to a member of our organization about donating, please email us to schedule an appointment:  ask@1947PartitionArchive.org